Bewildering
Anyone who spends any length of time exposed to securities markets will see things that can only leave them scratching their head.
Take the now aborted take-over of Rite Aid (RAD) by Walgreens Boots Alliance (WBA).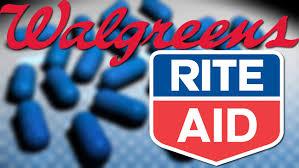 Back in October 2015, Walgreens agreed to acquire Rite Aid for $9.7 billion in an all-cash transaction. Walgreens' offer was $9.00 per Rite Aid share with Walgreens valuing Rite Aid on a total enterprise value basis of $17.2 billion (with Walgreens assuming Rite Aid's then net debt).