Is PNC Financial (NYSE:PNC) in the right place at the right moment? PNC seems to have a bullish cocktail that can provide the share with more steam to continue looking for new highs.
In this article, we will discuss how PNC Financial is positioned in the banking sector and how does a possible interest rate hike by the Federal Reserve in December, the company's expansion plans, fundamentals, and the chart are pointing for a bullish continuation for PNC shares.
What does a rise in interest rates in December mean?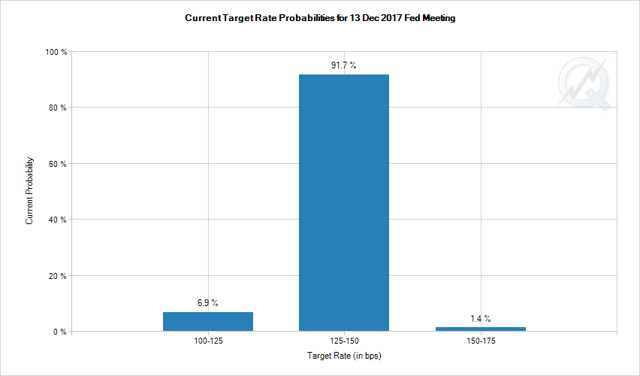 The Federal Reserve doesn't usually hike its interest rates in December, it has occurred only four times since 1990, but according to the CME Fedwatch tool, 90% of traders are expecting a rate hike during the last month of the year.